Now in New York City AND Los Angeles/Orange County!
Dave first met Rob in 1992, when Rob interviewed for a position at the agency where Dave was a senior manager. Upon completion of the interview, Dave's supervisors asked what he thought of Rob. His response: "He's either the greatest publicist on earth, or just a master wordsmith." Turns out it he was right on both accounts. 20 years later, Dave and Rob have progressed from colleagues, to best friends and now (as many suspected would happen) to business partners.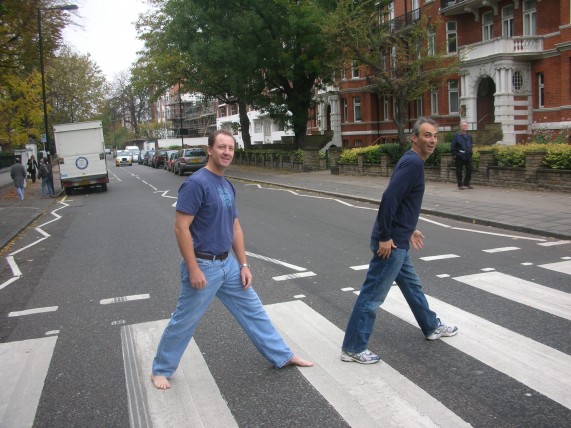 More About Dave:
David Thalberg is an accomplished senior public relations/marketing and branding agency leader, distinguished across all facets of integrated strategic development, media and communications.
With a career start as  a book publicist, David consults with businesses of all kinds to either incorporate lessons learned from publishing, or will incorporate the publication of a book into the overall branding program.
Having worked at communications agencies global in size to boutique shops, he has developed and executed strategic branding programs for a number of vertical industries including technology startups, lifestyle brands, media corporations and entertainment properties, including Novartis, Gaiam, Random House, HealthCompare, SurePayroll, Sharps, HarperCollins, WeightWatchers and The Marc Restaurant Group.
Dave is a graduate of Ithaca College and after 30 years in New York City, now lives in Southern California  with his wife and two daughters.
More About Rob:
Rob Bailey has been recognized throughout his career as a first-rate problem-solver with special expertise in brand and image enhancement. Enhanced by a five-year career as a television news anchor, Rob offers a unique understanding of the necessary ingredients in developing powerful branding and media relations campaigns.
Prior to founding his eponymously named agency, Rob Bailey Communications in 2001, Rob had a hybrid mix of large and small agency experience. He has created and implemented successful image and brand building campaigns for such notable clients as Shell Oil Company, Texaco, Pepsi-Cola, Johnson & Johnson, Kraft General Foods, Champion, Royal Crown Cola, M&M Mars and Nabisco.
Rob is a graduate from the University of Florida and lives in New Jersey with his wife and two sons.