Last night, I took my 13 year old daughter to see and experience the Miley Cyrus "Bangerz" tour. Yes, admittedly, I was looking to score some "Father of the Year" points.
While waiting for the show to start, I noticed two women sitting in front of us, who – like me – did not quite match the age demographic of the majority of the audience (let's call us 40+).  Unlike me, they were without a teenager in tow.  The schmoozer in me asked what brought them to the show.
"We won the tickets!" one (I'll call her Sarah) replied. "Yes, we win tickets all the time," said the other (let's go with Bonnie). "We've seen Katy Perry, Bruno Mars, Lady Gaga, Maroon 5…" they went on about the multitude of concerts they've seen and will see due to their innate ability to win tickets from radio stations.
Sarah said, "Bonnie and I didn't know each other at all, but we kept seeing each other at the different concerts we've attended. We realized that we were each others' chief rival and now we're best friends and partners!"
They are Radio Contest Luminaries. It's what they do best (kind of like some publicists we all know.)  Yes, they have a System for Success.
I asked if they could share their Radio Contest System Success Secrets (trademarking RCS3). They both smiled slyly and said, "no." But, "there's a lot of smiling' and dialing'!"  A-ha!  Sounds like the job of a media relations pro!
"You need to know what you're dialing for and schedule the time around this.  I often spend all afternoon or a weekend to make sure I win," said Bonnie, "but you've got to do what you've got to do. For instance for tonight's Miley Cyrus tickets we won from Fresh 102.7, by being the 102nd caller.  That's always their thing. `Be the 102nd caller…" So I often will have 2, 3, or 4 phones calling and re-dialing at the same time. In fact, there was one time I heard the producer pick up and say `I won'… and didn't know which phone she was on!"
Sarah: "Another secret to winning: no questions, trivia or games. Nope. It's about winning tickets and money by being the right caller.  We're focused. And you have to spread yourself around the stations, to cast a wide net to get as many wins as possible." (I asked if she was in sales or PR… she said "No. I'm into winning radio contests!")
What else they've won besides concert tickets: "Cash," they both replied emphatically.  Bonnie: "I once one $200 four times from the same station – so that was pretty good." Sarah: "'I've won a few hundred dollars over the years, sometimes it's a gift certificate. It's the thrill and skill of the win."
I told them that they have the makings of a terrific book or television show.  They said that they would "Never" write a book, because they didn't want to give out all of their "secrets".  Honestly, I see a Tina Fey/Amy Poehler or Sandra Bullock/Melissa McCarthy film here. (Call me. Let's do lunch and make this happen.)
So what are the lessons these Radio Contest savants offer that match our needs as media relations professionals? Here are 7 Tips to Maximize Media Placements (based on the RCS3 System):
Schedule your time

appropriately

. Know when the best time is to reach an editor/producer and cultivate that relationship with them – you'll get the best prize (placement).

Get organized

. Get your media lists in order. Keep information handy about the media you're going to contact – and research their most recent articles/interviews.

Be

persistent

. 

Just because you don't get through the first time, it doesn't mean you won't ever reach that contact. Call. Email. Tweet.  It's worth the effort.

Know why you're calling

. Have your pitch and all information ready for that particular media vehicle.

Share the wealth

. Bonnie and Sarah were initially rivals. Now they work as a team to secure the most prizes.  If you're an AE in an agency, work with your colleagues. Media contacts don't need to be proprietary. Share and share alike.

Celebrate

. You did it.  You followed through and came away with the big reward. Let your client, your boss… your mom, know about your accomplishments and be sure to thank your media contact after it runs. They'll appreciate this more than you can imagine!

Don't celebrate too long

. There are other contests to be won.  Get back on the phone and start "Smiling and Dialing'"!
David Thalberg is a founding partner of BrandStand, an integrated marketing communications firm with offices in New York City and New Jersey. His 13 year old daughter is an expert on Instagram, Vine and Snapchat.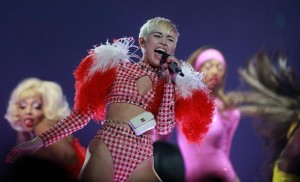 Add comment